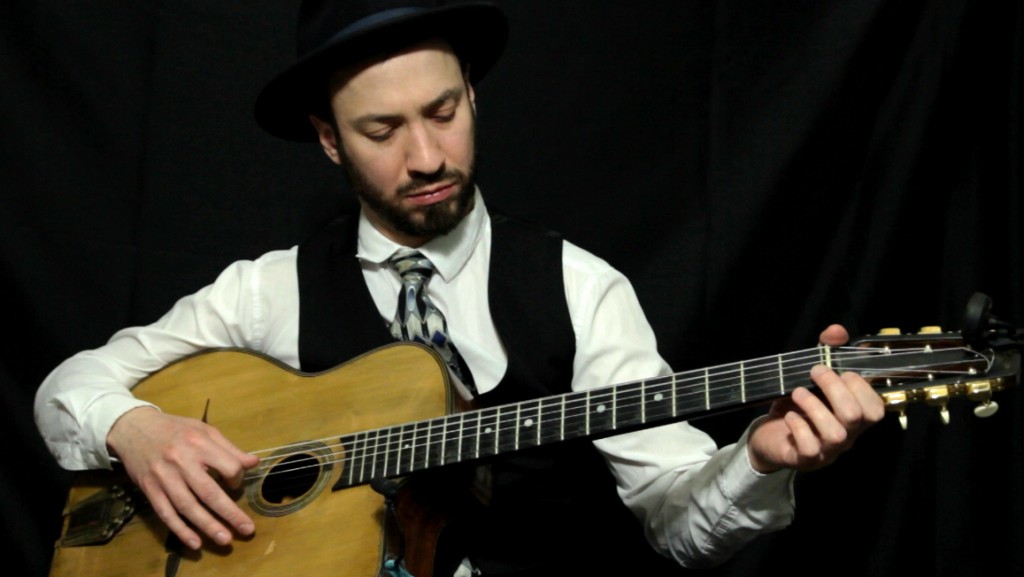 Gypsy Jazz Guitarist Alex Simon evokes Django Reinhardt's vintage Swing music with dazzling technique and lyrical impressionism. Alex Simon has performed at The Guggenheim, The Rainbow Room, The Roxy, Cafe Medi, St. Mazie, and many other of New York City's finest venues.
Featured in VOGUE magazine at a performance for Gwyneth Paltrow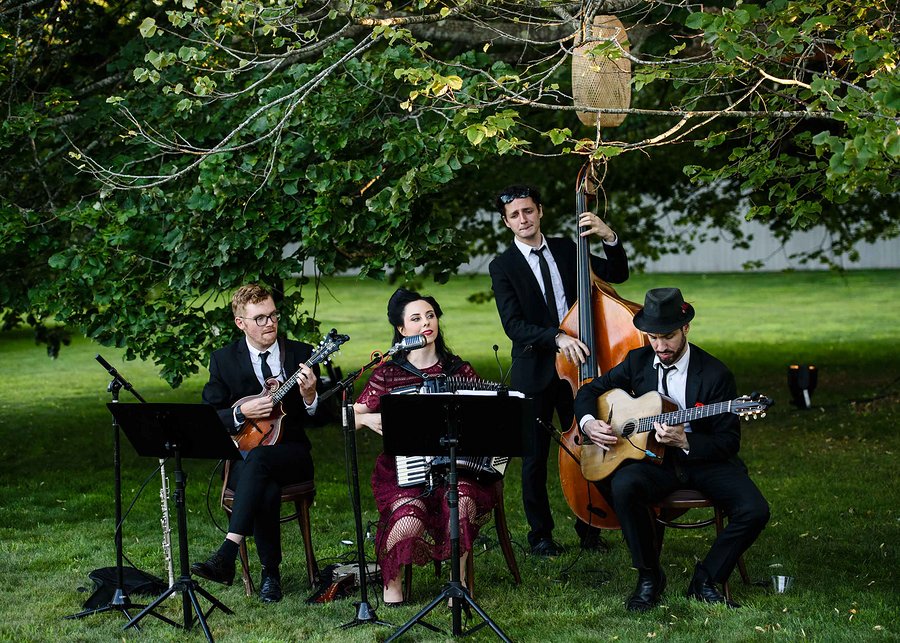 Music:
Inspired by the legendary guitar master Django Reinhardt, Simon's repertoire includes Early Jazz and Musette Classics, Tangos, Bossas, Boleros, Rumbas, Mambos, Gypsy Valses, and original works.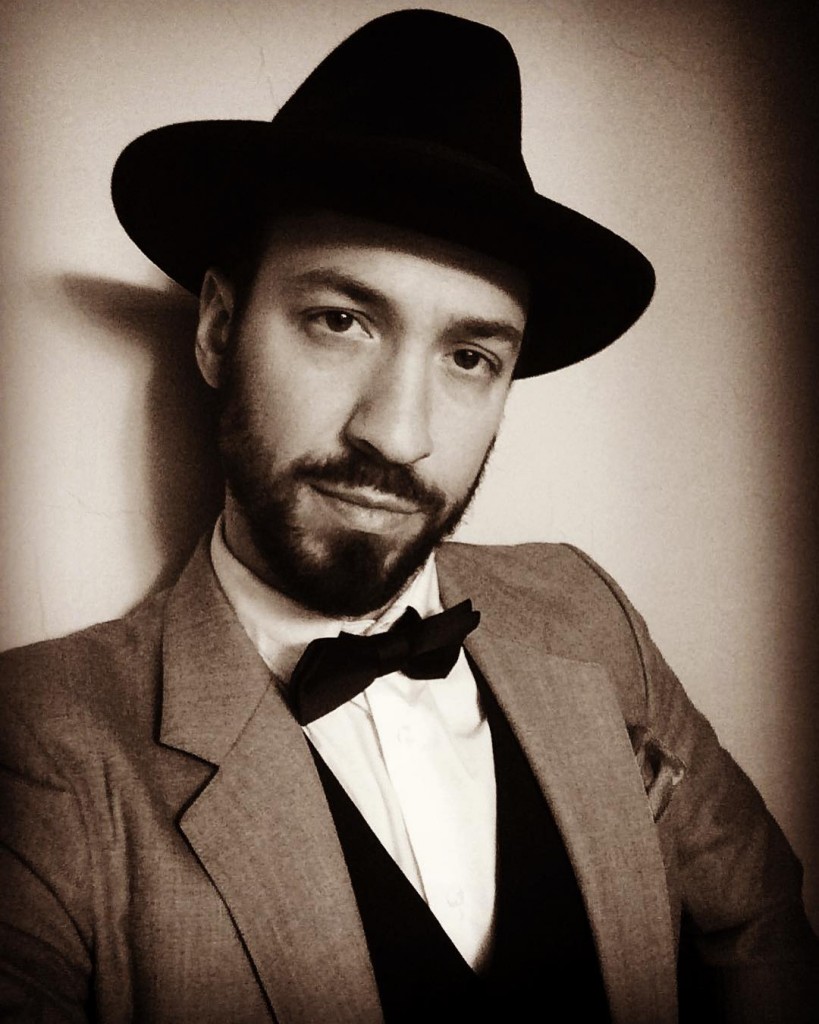 While his core ensemble consists of an acoustic guitar duo, he also performs with trios or quartets that include either upright bass, violin, vocalists, and more.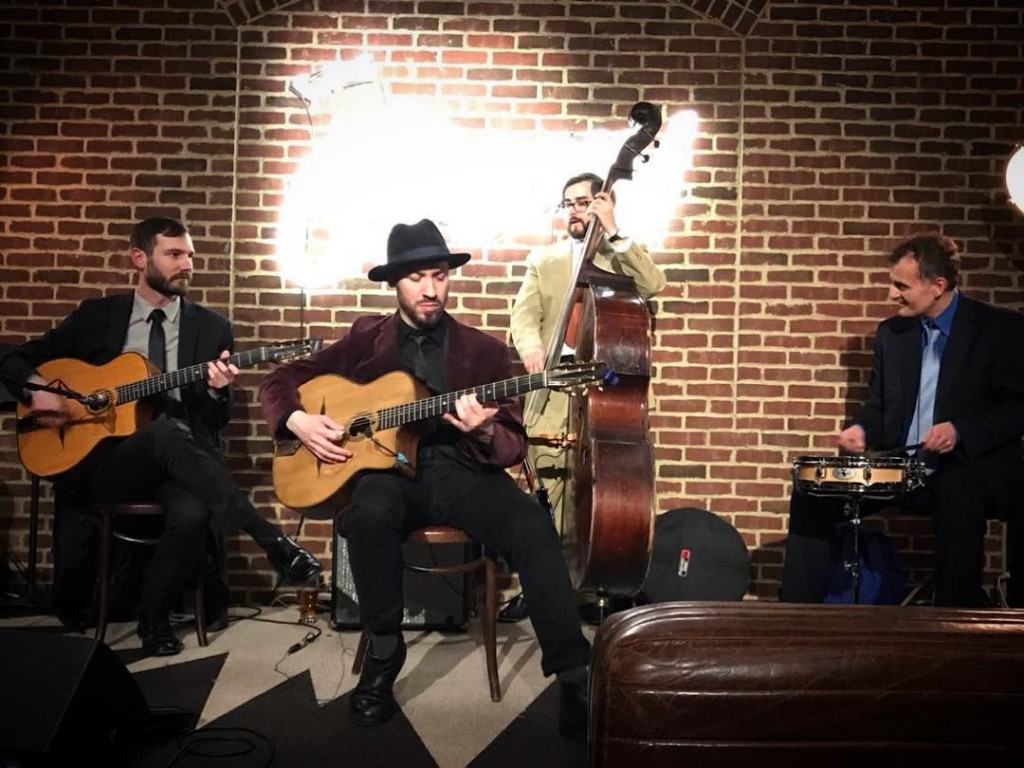 Performance at The Roxy
LEARN HOW TO PLAY GYPSY JAZZ GUITAR
Learn the basic guitar skills that you will need in order to play the fun and exciting style of Gypsy Jazz.
Build a strong foundation in Gypsy Jazz guitar with this tutorial for beginners.
Master the powerful Gypsy Jazz picking technique
Raise your rhythm accompaniment prowess
Sharpen and expand your soloing
Fortify your horizontal fret board facility
Perfect and optimize your practice time
Polish your approach to live performance
For private lessons, email alexsimon1@gmail.com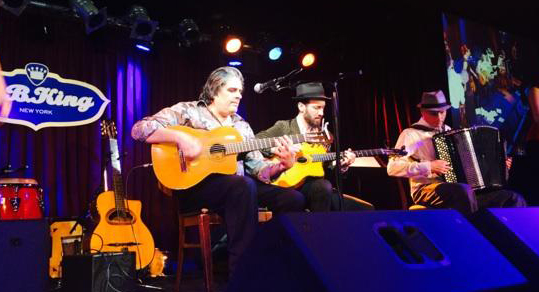 Performing at B.B. King's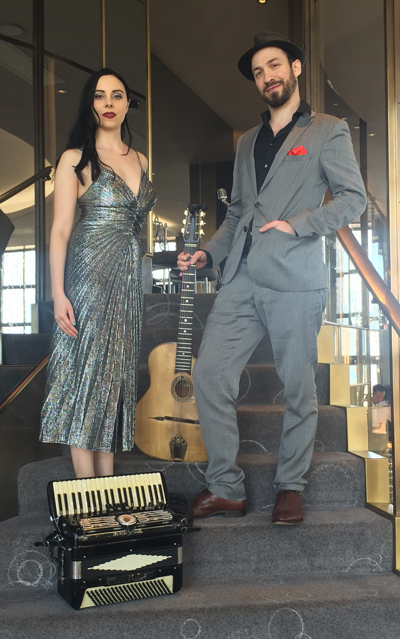 At The Rainbow Room
NEWS
Alex Simon has composed an original score for "The Cabinet of Dr. Caligari"
Simon debuted the score with a live performance to a sold out house at St. Mazie. More screenings to come.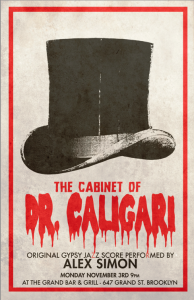 "Alex Simon's ensemble had everyone tapping their feet and feeling good.. it was like being in Paris in the 1930's. They didn't use drums, synthesizers, pianos, or saxophones.. like Fred Astaire unloosening his tie and having a stiff drink."
For booking, contact alexsimon1@gmail.com
Performances:
Alternating Wednesdays at St. Mazie (930pm) 345 Grand St, Brooklyn, NY 11211 and Bar Velo (830pm) 394 Broadway, Brooklyn, NY 11211
Tuesdays at Due West, 7-10pm, 189 W 10th St, New York, NY 10014
Fridays at Cafe Medi, 830-1030pm, 107 Rivington St, New York, NY 10002
Alex Simon also hosts the weekly Gypsy Jazz Jam Party at Fada Bistro on Thursdays from 8pm to 11. All acoustic instrumentalists and different levels of musicians and enthusiasts are welcome to watch or play. 530 Driggs Ave in Williamsburg Brooklyn.